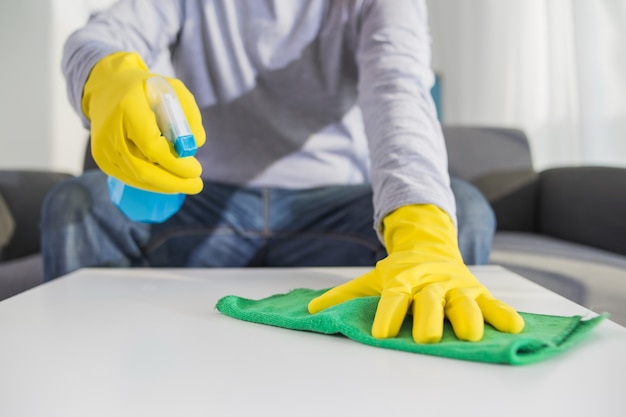 When cleaning is serious business, you need to get serious about what you're cleaning with. This means ensuring you've got the best supplies on hand to get the job done. After that, it's just a matter of keeping those supplies in stock. Cleaning a large space like a hotel or office means you're going to be going through stuff at record time, so it's always useful to learn new ways to ensure you don't run out. Here are three good ways to stock up on cleaning supplies.
1. Bulk Orders
One of the fundamentals of preparing is the bulk order. Ordering large numbers of cleaning solutions, wholesale cleaning cloths, boxes of sanitary gloves, and whatever else you might need in the biggest option saves you money and means less frequent restocking. All in all, there's not much reason not to order like this if you're stocking a whole building.
2. Inventory
Keeping abreast of shortages before they become shortages is the easiest way to avoid disaster. Do this by taking inventory on your stock regularly, at least every few months or so. This also gives you a look at what you're actually using and how quickly you're using it up, letting you order more accurately based on your needs going forward. Most importantly, it also gives you the chance to look for anything broken, worn out, or missing instead of realizing things too late when you need them most.
3. Collaboration
While not the most active method on this list, collaborating with others is instrumental in keeping your cleaning supplies well stocked. Knowing what's in need and who needs what is helpful for ordering and organization. You might even get new ideas by talking to other cleaners about the things they use in their operations.
When it comes to cleaning, you've always got to be prepared for the worst. To help you do that, here are three ways to stay stocked up on supplies that won't leave you wanting at the worst moments.